Feedback, Board Members & Governance
Feedback, Board Members & Governance
Feedback
If you wish to notify the Port Lincoln Racing Club of any compliments or complaints that you may have, please follow the link and fill out our feedback form:
Complaints Handling Policy 2019
Complaints Management Procedure 2019
After completing the form please email it to info@plrc.com.au - You will be contacted immediately upon lodgement of your feedback.
Governance
Port Lincoln Racing Club Constitution
Port Lincoln Racing Club wish to present our board members: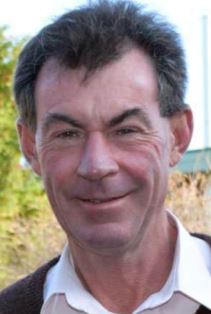 Greg Fitzgerald - Chairman
Greg is a teacher leader in curriculum with over 40 years of experience in education. Amongst his passions are racing horses and contributing to the racing industry.
A great believer in the value and importance of recognising volunteers, and with over 20 years of experience presiding over sporting organisations, those being the Port Lincoln Football League and the Port Lincoln Racing Club, Greg brings skills in planning, governance, event management, and major event organisation to the Board.
Christian Pyke
Christian joins the PLRC Board with over 20 years of experience in the Australian seafood industry and agri-business.
Based in Port Lincoln he is currently Managing Director of specialist brokerage firm, Fisheries Asset Brokers, and has a background in contributing to regional industry and community associations and committees. Christian brings a community-minded approach to his role on the Board and skills in strategic planning and government relations to assist the PLRC in expanding its profile and success into the future.
Leith Whittaker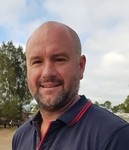 A passionate advocate of Thoroughbred Racing, Leith Whittaker joins the PLRC Board with a broad understanding of the racing industry and Equine welfare and nutrition. Leith and his wife Marcia, have owned and operated Dempsey's Saddlery & Feed Supplies in Port Lincoln for the last 13 years and previous to that Leith managed a large Tuna Farming operation for 15 years. Leith's close association with horse trainers and owners in the region is a valuable asset to the PLRC Board and he looks forward to working with the local industry to improve the standard of racing in the Eyre region.
Rick Secker

Rick has been a part of the Port Lincoln Racing Club for the last nine years; he is the owner of the Arno Bay Hotel as well as the Navigators Motel here in Port Lincoln.
Due to his experience in the hospitality industry, he is a major asset to the Port Lincoln Racing Club and has assisted in expanding our profits in the last five years.
Megan Dempsey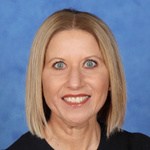 Megan Dempsey has a continuous lifelong connection with Port Lincoln Racing Club, and joins the PLRC Board with a respect for its history and traditions along with the balance of evolution, innovation and future vision. She has been an educator for 26 years, with the majority of that time being employed at St Joseph's School Port Lincoln and has been involved with strategic planning, policy and procedure writing and implementation. Megan brings a strong passion for the industry and is dedicated, enthusiastic and committed to assist PLRC in future developments.