Port Lincoln
Welcome to the Port Lincoln Racing Club!
We are located on the Eyre Peninsula of South Australia; known for seafood, surf, breathtaking scenery and a love of thoroughbred racing. We host a wide range of events throughout the season, from summer twilight events, to FREE family fun days!

We have 4 major Race Days that are very popular and attract many attendees, with our premier event of the season 'The Port Lincoln Cup' featuring in March each year, also attracting many regular guests from all over Australia!
Stay tuned for exciting announcements for our New Years Eve Eve event - being a great way to kick off your New Years weekend and see out the old year and welcome in 2023!
Keep an eye out for announcements and ticket releases - coming soon!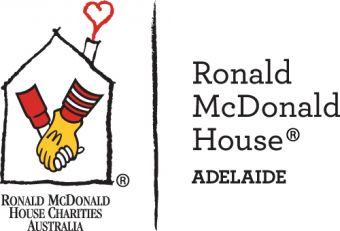 As usual this season we are proudly supporting Ronald McDonald House and the wonderful work that they do by donating $1 from every race book sold, $1 for every single gate entry on Cup Day and all of our recycling dollars from cans and bottles collected over the whole race season at race days and any functions. During our four years of association Port Lincoln Racing Club have donated over $38,000 to Ronald McDonald House, Adelaide with a donation of over $5,500 raised last season!
Ronald McDonald House, Adelaide is the official charity recipient for the Port Lincoln Racing Club.
Region
Port Lincoln is situated upon Boston Bay, one of the world's largest protected natural harbors of astounding proportions; an area three times the size of Sydney Harbour. It is home to the world's largest fishing fleet, concentrating on tuna and other marine aquaculture as the city's primary industry.
Due to the insulating effect of the surrounding ocean waters, Port Lincoln experiences a delightful Mediterranean climate. It is the gateway to the Eyre Peninsula and all it has to offer the adventurous visitor, from beautiful beaches, surf and seafood.
The city of Port Lincoln has a population of 15,000 and is situated 655 kilometres north of Adelaide or 250 kilometres by air, with a flight time of approximatley 45 minutes.
The area boasts some of the most breathtaking scenery in Australia.
If you would like more information, including accommodation and what's on in the district, please use the below links;
The Port Lincoln Tourist Information Centre
South Australian Tourism Commission
Port Lincoln Racing Club Track