Sponsorship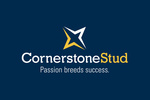 16th August 2021
Gawler & Barossa Jockey Club
Release – 2021 Cornerstone Stud Sir Prancealot Series


The Gawler & Barossa Jockey Club is excited to announce the extension to the ongoing partnership with Cornerstone Stud in Angaston. Not only is this exciting for the Gawler Club, but this extends to our valued industry participants as this will see another Cornerstone Stud Sir Prancealot Series to be conducted.
In addition to the excellent prizemoney on offer, Cornerstone have put forward an additional $20,000 plus in service fees to their young stallions VALENTIA and SIR PRANCEALOT. Importantly for the South Australian industry, SIR PRANCEALOT's safe arrival back from his shuttle season in America endorsed an exciting debut season for his progeny, which include the current favourite for the VRC Oaks in GONNADANCEALOT.
Gawler & Barossa Jockey Club CEO Shane Collins was excited to announce the partnership again:
'The club is so grateful that Sam Hayes and his team from Cornerstone Stud are so passionate about supporting and giving back to our industry. It really is a privilege to work with them in not only helping promote their business, but more importantly providing owners a great opportunity to join in and engage themselves with Cornerstone Stud'
Once again, any filly or mare that competes in any of the 6 heats over the sprint distances will accumulate points to qualify in the final at the Gawler Racecourse on Saturday the 19th of December over 1200m. With multiple prizes and awards available along the way, it really is a great series for the industry.
'This will be the third year running of the Sir Prancealot Series, and it's been a much sought-after award for trainers and owners alike. The 2021 Series will see further development, with the introduction of some new tracks to hold heats (Oakbank and Morphettville) and also the excellent initiative by the Cornerstone team of providing a $200 cash bonus to the strapper of the best presented horse at each heat and final' added Collins
The 2021 Series will be held at the following meetings:
HEATS:
Wed 22nd September – Oakbank
Mon 4th October – Gawler
Fri 22nd October – Gawler (Gawler Cup Day)
Tue 2nd November – Morphettville (Melbourne Cup Day)
Thu 4th November – Gawler
Wed 1st December – Gawler
FINAL – Saturday 19th December – Gawler
PRIZES –
$200 Cash – presented to the strapper with the best Presented Horse at every heat and Final
FREE NOMINATION TO VALENTIA - First Filly/Mare to win a Heat
FREE NOMINATION TO VALENTIA – Top Point scorer through the heats
FREE NOMINATION TO SIR PRANCEALOT – Winner of Final on 19th December
Further details of series will be available soon.
Contact Gawler & Baross Jockey Club or Racing SA for further details.
ENDS RELEASE