It was a warm day at Bordertown on Sunday, but that didn't stop the 550+ crowd turning up to support the club for their Cup meeting.
Across the day, those who braved the heat were treated to a great day racing on the track, but there was plenty of colour and enjoyment off the track also.
With school holidays in full swing, there were plenty of families taking in a day of racing.
"It is great to get to the races and catch up", the Stratford and Taylors (pictured above) families said.
"We always make it along to a race meeting after school finishes, and it is a great way to start off the holidays", they said.
Standing out in their bright pink shirt and tie combo, Jake and Luke, who recently moved their Pinehill Shearing business to Bordertown were quick to advise of an early winner or two.
"Having only moved to Bordertown prior to the 2020 Cup meeting, it was great to be a part of the day and begin to feel like locals", they said.
It was hotly contested on the track, with a strong run home from Sebonna, ridden by Karl Zechner in the featured race.
After a fourth at the Clare Cup in November, the ownership group of Sebonna were very happy with their Cup win.
"He ran home really well, with a tremendous ride from Karl", Brenton James said.
"We didn't know what to expect with Sebonna, but Peter Hardacre has done an amazing job with him", he said.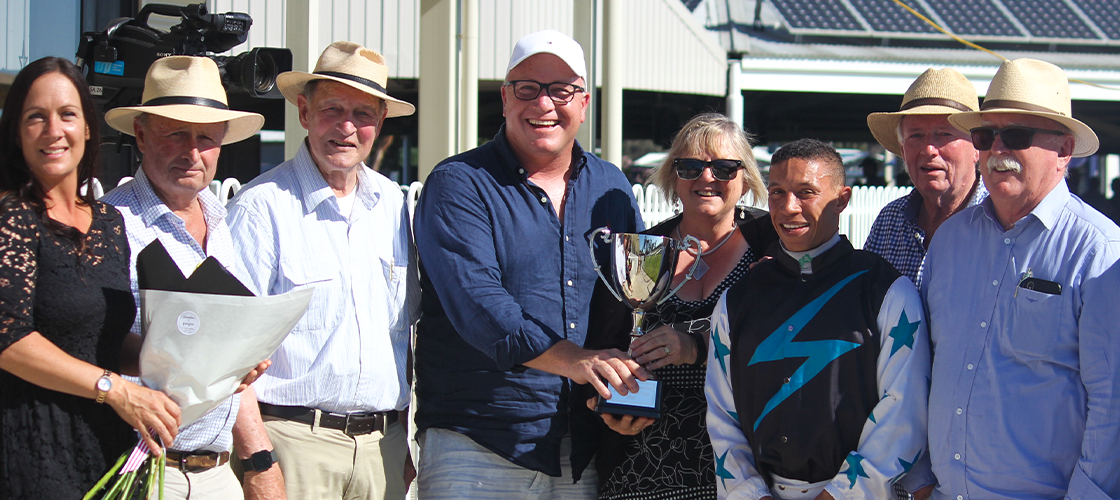 Bordertown Racing Club secretary, Leteesha Hillier was very complimentary of the crowd who attended saying there was some great feedback from punters on the day.
"We are really happy with how the day panned out.
"The weather was nice and warm and we are grateful for the crowd turning out and supporting the club", she said.
We return to the Bordertown Racing Club in the New Year on January 5th, but for now, let's take a look at some photos from the day....