Stylist. Stable hand. Trainer. Jaimee Lea Bruggemann wears a few different fascinators/hats around her involvement with horses.
Country Racing had the opportunity to chat with Jaimee around her involvement with horses and love of all things racing fashion.
The two consistent themes across your social media is Horses and Fashion. Where does that passion come from?
I have always ridden horses since I could walk, as my family has always had horses. I currently compete in show horse with a team, and my partner show jumps. I would always go to the races with my mum, trainer Nicole Irwin, and would love watching the Fashion on the Field.
I decided to enter the junior section at Kangaroo Island races and ever since then I have been obsessed! When I turned 18 I won my first FOTF women's event at Roxby Downs, and a month later became the SA Myer FOTF winner, going over to Flemington for 10 days to compete in the national final.

What is your favourite country racing club and why?
My favourite SA racing club would have to be Kangaroo Island. We always spend a week there over the carnival, exploring Kangaroo Island on the days there are no races. It makes it such an enjoyable week away and having some success with the FOTF and the racehorses is always a bonus!
Now that Summer is here, what do you see as a must have for a race meeting?
For me, I always love when I see big hats in the FOTF during summer. It is extra protection from the sun while we are out at the races all day, as well as a fabulous accessory for many outfits. I also love wearing shorter sleeves during the warmer weather and won't ever wear long sleeves in summer, as it will get way too hot on some days.
When preparing for a Country Racing SA Fashion At The Races event, what are your non-negotiables?
For me, I always start with the outfit, and then go through what hats or fascinators I have that would work with it. Personally, I don't have any non-negotiables! I love being creative and stepping outside my comfort zone.
What does the day-to-day look like for you?
Most of my days are very different!
I work at my mums racing stables, Brookman Park Racing, in Monarto in the mornings. From there, I usually head to the post office to post or collect items from my hire company Styled by Jaimee.
I am usually replying to emails and messages for bookings as well as searching for new items. After this I usually work my own horses and client horses, and then head over to my other job at Lilys Stud, owned by Margot Haynes and David Quale. I finish off my day by feeding our own horses and playing with our dogs!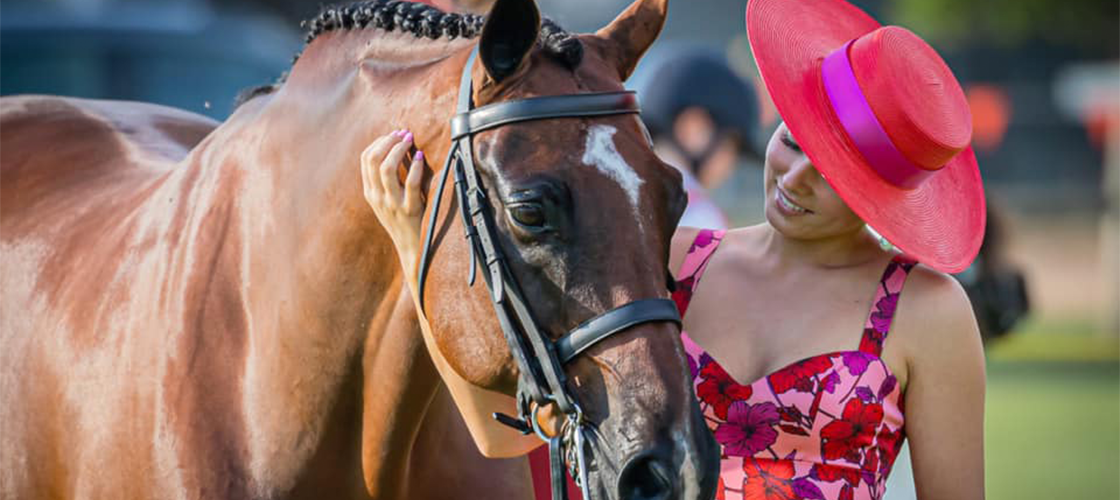 If visiting Kanagaroo Island is on your bucket list (which it should be!), tickets are available from Sealink now. There will also be a Fashions on the Field event, and rumour has it that the winner will take home a pretty impressive prize so keep your eye out for more information across the Country Racing SA social channels.